Back to shop
One in a Billion Profile
DNA Profile Image (framed/unframed)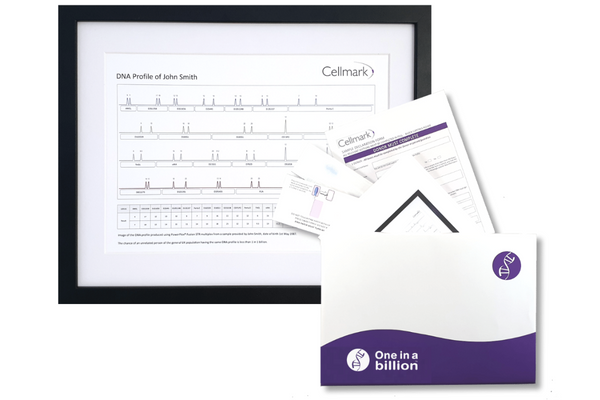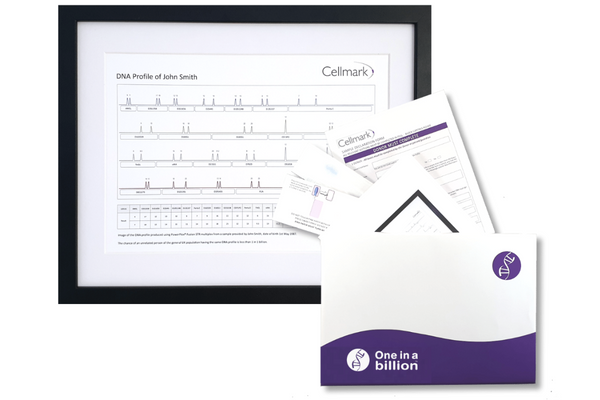 Each of us is unique and this is reflected in our genetic makeup, our DNA.  In fact, no two people in the world have the same DNA (except for genetically identical twins!) DNA profiling is a powerful technique used by forensic scientists to record this genetic individuality.  It can tell people apart with exceptional discrimination; the chance of an unrelated person of the general UK population having the same DNA profile is less than one in a billion.
DNA Profile sampling kit despatched same working day (when ordered before 4pm)
Your sample DNA profiled using the latest 24 'marker' profiling technology
Framed DNA Profile Despatched within 10 working days of sample receipt
Laser printed, embossed, A4 image of the DNA profile
Quality 310mm x 380mm matt black frame
Every 'One in a billion' framed DNA profile comes with booklet that explains the science behind the profile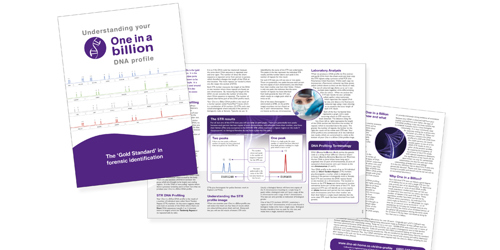 Cellmark is one of the largest DNA profiling laboratories in the world and produces over 150,000 DNA profiles each year for use in police investigations and to help families resolve paternity and relationship disputes.  As you would expect from an ISO 17025 accredited DNA testing company with over three decades of experience, we adhere to strict confidentiality and data security procedures.  We are certified to the data security standard ISO 27001; your DNA information will not be shared with anyone and will be destroyed after testing in line with our Terms and Conditions.