MY PROFILE
The Science
DNA profiling uses a set of tests called Short Tandem Repeat (STR) markers which each measure sections of DNA where there is known to be great variability between different people.  Within these sections, short DNA sequences are repeated and the STR tests measure the number of repeats.  The positions of the coloured peaks on the graph record the size of each STR marker, with the number of repeats that this represents recorded above the peak, and in a table at the bottom.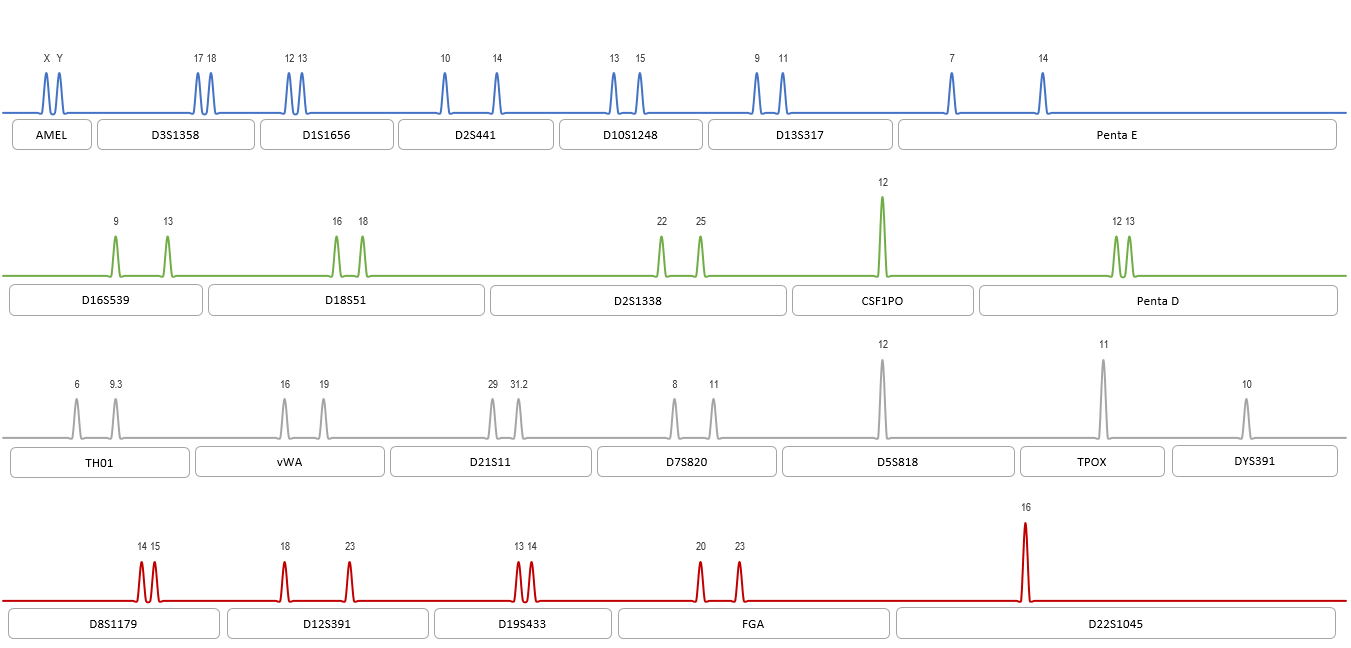 The framed DNA profile is produced using a 24 marker system (23 STRs and a test designed to indicate if the person is biologically male or female). Each test can result in one or two peaks because a person has two copies of each marker, one inherited from their mother, one inherited from their father. When there is only one peak it indicates that the same sized marker has been inherited from both parents.
DNA profiling captures the variability in your DNA and provides the gold standard genetic identification test.
Every 'One in a billion' framed DNA profile comes with booklet that explains the science behind the profile.