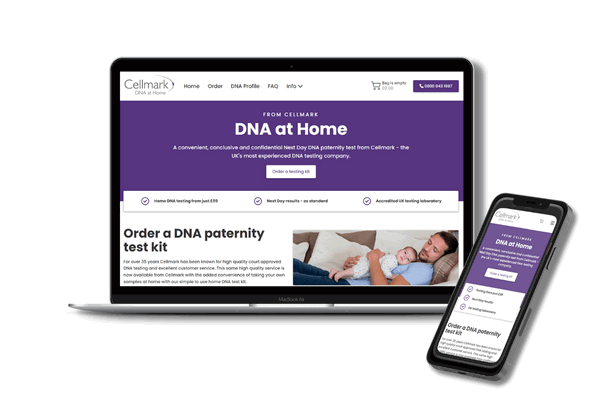 We've been busy making improvements to our website to make it even easier to order your home DNA relationship tests from DNA at Home. We've introduced a wider range of testing options, updated our ordering systems and added more helpful information to guide you through the testing process. With the ability to spread the cost of your testing using PayPal 'pay in 3' and next day results as standard, DNA at home offers the convenience and the quality of service you'd expect from the UK's most experienced DNA testing company.
Whether you choose, DNA at Home or Cellmark's Court Approved DNA testing services, you can be certain of rapid, reliable, ISO 17025 accredited testing at our UK laboratories.  All testing is carried out twice using an advanced 24 DNA marker system for complete peace of mind.
As always our customer services team are on hand to provide any help and assistance you might need. Please don't hesitate to call us free on 0800 043 1987 - our friendly and experienced advisers will be pleased to answer any questions you have.